3D PRINTSHOW, co-located with Sign Istanbul
Two of us from FLAAR Reports are eagerly attended 3D PRINTSHOW, co-located with Sign Istanbul.
We congratulate the organizers of both expos (IFO for Sign Istanbul and Tarsus 3D for PRINTSHOW team) for co-locating together.
Of course in actuality, these are 3D additive manufacturing machines, previously called rapid prototypers. But the jargon "3D printers" is more catchy, more alluring. So even though 90% of these machines do not use printheads (they extrude melted plastics and other technologies and chemistries), worldwide they are (mis)labeled as 3D printers. But they are definitely 3 dimensional.
FLAAR has been evaluating actual real 3D printers for many years back already (using either HP, Canon, or Ricoh printheads). We have visited training centers in USA and also the world headquarters for Objet Geometries. Object Geometries is now one of the brands of Stratasys.
One of our interests is to learn what technologies and chemistries can best produce 3D signage and 3D graphics. We will be lecturing on this topic at GOA 2016 in Miami. Last month Dr Nicholas gave two lectures on 3D signage in Johannesburg, South Africa. And last week we enjoyed visiting 3D PRINTSHOW, co-located with Sign Istanbul 2015.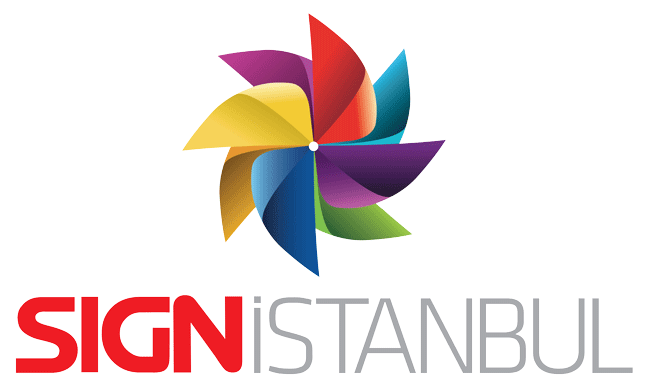 We hope to see you at both 3D PRINTSHOW and Sign Istanbul in beautiful Istanbul, Turkey, in 2016.
Tuyap Fair and Congress Center, Istanbul, Turkey, 29 September through 2 October, 2016
www.signistanbul.com